Omaha North High School


Class Of 1971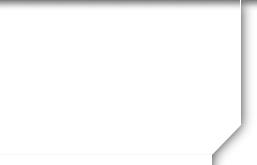 Website
The website was developed to help 71 alumni reconnect and as a planning tool for the reunion.
Seemed like a long time when this website was set up but it's only been since April 2010. I was just was tinkering with the idea of the website and only had the domain name established, when a classmate, Kevin Hudson, had already found the site and sent me a message. Maybe through Goggle? That made my decision to go on with setting it up because I figured that there would be at least 2 people interested, Kevin and myself. lol Well, it quickly caught on and continues to grow.
I've gotten back a lot more than the time and money I have put into it.
I have paid for the domain name (www.omahanorth71.com) for the past three years as well as the monthly website subscription charges for the first year. This was done as a gift from me and I really hope you enjoy it.
Thank you for all the favorable comments I have received. This was a new adventure for me and is still a work in progress. Thank you for your patience, Unfortunately some of the things I learned when I started this I quickly forgot when I went through radiation treatment ! of perhaps it's just old age :)
Vicki (McCoy) Jensen (administrator)
Thanks to the following people for signing up to sponsor the website through April 2020
Bill Stuckwisch
Rick Nohrenberg
Joe Failla
Steve Cottle
Rich Eymann
Cecil Christensen Kennedy
Bobby Polk
Anne Penton Schmidt
Danny Montez
Jim Estes
Michael Holbrook
Tim Malhoit
Dave Lechner
Sue Lindquist Gerding
Jeannie Braun Tyler
Dave Muhelka
Kerry Evans Adams
Melanie Sorensen Petz
Vicki McCoy Jensen
:) Annonymous:)
Martin Poland
Suzanne Miles
Gary Harpster
Scott Farrington
Steve Sholin
Carolyn Rauch Jess