Omaha North High School


Class Of 1971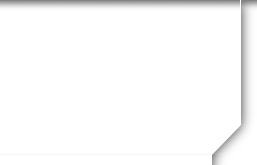 If you are Daniel, please join here and update your profile!
Daniel Warthen
Profile Updated:
January 20, 2021
| | |
| --- | --- |
| Residing In: | Portland, OR USA |
| | |
| --- | --- |
| Occupation: | Pitching coach NY Mets Baseball |
What is new with you?
Mets coach Dan Warthen has become a sage by living the pitcher's life

Print
By Andy McCullough/The Star-Ledger ,
Follow on Twitter
on February 27, 2011 at 4:45 AM


Noah K. Murray/The Star-LedgerLong before he was the Mets pitching coach, Dan Warthen was a promising left-hander in the 1970s until he threw out his arm.

PORT ST. LUCIE, Fla. — Darkness greets Dan Warthen when he arrives at the ballpark each morning. A lone security guard stands watch outside Digital Domain Park. Stadium floodlights brighten the landscape as Warthen, the Mets pitching coach, begins his routine around 5 a.m.

The clubhouse is usually empty. Warthen designates 2½ hours to himself: coffee, a 4-mile walk on the treadmill, a light circuit of weights. Then he hunkers inside the coaches' room and sets about his daily task of fortifying the hearts, minds and arms of his patchwork pitching staff.

Warthen is 58. Before gravity intervened, he stood 6-0. His shoulders slouch when he walks, head down, through the clubhouse. He raises his head to deliver a joke, appraise a pitcher about his schedule that day, gab about golf. His humor is caustic. His advice efficient.

He rarely lectures about his four decades in the game — the twisting route as a player and coach that prepared him for his current role. Along the way, he learned to compete with the life sapped from his left arm. He learned from pushing "the panic button" in the 1990s. He learned how to communicate with the modern pitcher.

"There's not a lot of people that have gone through the stuff I went through," Warthen said recently over dinner along St. Lucie West Boulevard. "From being potentially a superstar to being a (screw-up), which I truly was."

He added, "And from that point, finding my way, in different directions."

• • •?

On Oct. 6, 2010, two days after Jerry Manuel and Omar Minaya were dismissed, Dan Warthen packed up the second floor of the house he rented in Howard Beach in Queens with bullpen coach Randy Niemann. He flew home to Portland, Ore. His future with the Mets, the fourth franchise to name him a major-league pitching coach, was unsettled.

In 2½ seasons after replacing Rick Peterson, Warthen built a rapport with a sometimes shaky pitching staff. Inside a major-league clubhouse, the pitching coach fulfills a complex role. He must display mechanical insight. He must bridge the gap between storytelling and sermonizing. He must span linguistic and generational differences to communicate with each pitcher.

"Over the course of six months, he's pretty much going to be your dad," closer Francisco Rodriguez said. "He's going to let you know when you do bad things, and when you do good things."

Last season, his Mets staff finished with a 3.70 ERA, sixth-best in the National League. Warthen connected with his players. The recipe for each man is different. Blunt candor motivates Mike Pelfrey. Encouragement spurs R.A. Dickey. Jon Niese prefers a balance of sarcasm and seriousness. Johan Santana likes to be treated like a journeyman.

The new general manager, Sandy Alderson, considered this as he assembled a staff this winter. Remaining members of the front office, like assistant general manager John Ricco, supported Warthen. The new manager, Terry Collins, liked him, too.

"I think from the outset," Alderson said, "the hope was that we could keep him."

Warthen waited in Oregon. Four other teams — Seattle, San Diego, Detroit and the Dodgers (as a bullpen coach) — had fired him before. He understood the drill. He did not call his players. He says there were four other major-league jobs that he "probably could have had."
What junior high did you attend?
McMillan