Omaha North High School


Class Of 1971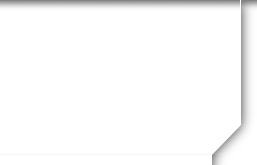 Ann Wilhoit Rickabaugh
Profile Updated:
April 17, 2011
| | |
| --- | --- |
| Residing In: | Antelope, CA |
| | |
| --- | --- |
| Occupation: | retired medical office manager |
Spouse/Partner Name:
Spouse/Partner Occupation:
Bob
| | |
| --- | --- |
| Children | I have two step-children:Mark and Chris. |
Yes! Attending Reunion
School Story:
My father graduated from the US Naval Academy in 1946 and was a career navy man. We were living in Tacoma,Wa. in 1969 when he received his orders to Fort Omaha. I transferred to North High School at the beginning of my junior year. As soon as I graduated he received orders to command a squadron of destroyers based in San Diego,CA. and Long Beach,CA. I attended Southern Methodist University in Dallas,Tx. for two years and then transferred to San Diego State University. While going to college I became interested in the medical field and "dropped out" to attend the Bryman School for medical assistants. Upon graduation I started working for a dermatologist in Mountain View,CA. in 1974 and the rest is history!
The best thing in the world for me was to become involved in the music program at North Hign School. I joined the school choir in my junior year. My senior year was highlighted with being a member of the Madrigals and performing in the talent show that year. Every time I hear "Teach Your Children" by Crosby,Stills,Nash and Young on the radio I can't help but sing along!
Comments:
I have lived in California since 1974. Bob and I met in 1974 in San Jose,CA. and married in 1983.(we didn't want to rush into anything!)Bob was born in West Point,NE. and graduated from high school in Fremont,NE. He retired in 2002 after 37 years with Pacific Bell. I retired in 2009 after 35 years working for two different dermatologists.
Antelope,CA. is a suburb of Sacramento. Bob took a transfer here in 1990 with Pacific Bell. It's a great affordable place to live.We are an hour and a half from Lake Tahoe and two hours from San Francisco. I'm a big sports fan and love the SF 49'ers and the SF Giants. One of my biggest thrills was when my uncle called two days before the 1985 Super Bowl between the 49'ers and the Dolphins and offered us free tickets on the fifty yard line in row twenty behind the 49'ers bench!
I am an exercise fanatic! My Dad got me started running in the early 70's and I stayed with it for about 20 years and then started walking instead. I continue to walk 4 miles three days a week and the other days I go to a local gym. I love working in the garden but that has suffered greatly since I took up golf five years ago! I took some golf lessons to see if it was an activity Bob and I would enjoy when I retired and I love it. There are over fifty golf courses within 10 miles of where we live and we manage to play two or three times a week at different courses. If only I had started playing in my teens!
We started vacationing in Hawaii in in about 1985 and have visited the islands about 25 times since then. Kauai is our favorite island and we spend most of our time there although we like Maui and the Big Island also. Now that we're both retired I keep my eyes open for any last minute airfares for any of the islands. I can be packed and ready in five minutes!